In today's social-media-driven world, brands must be present on the platforms where their target audience spends time. But with platforms like Facebook, Instagram and Twitter banned in China, it's essential to learn about the Chinese platforms that have emerged in their place if you want to reach today's Chinese shoppers.
That's why we've put together this handy guide describing the top 5 Chinese social media platforms and explaining how you can use each to generate brand awareness and sell your products in this rapidly growing market
The top 5 social media platforms in China
WeChat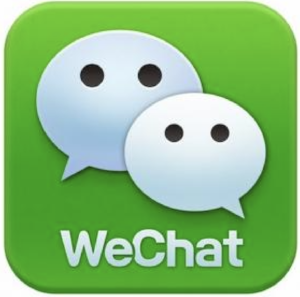 Number of users: 1.27 billion
Biggest age group: All ages
Tencent's WeChat started as a messaging app in 2011, but it has since expanded to the point that it can now be considered a 'super app'. That's because it has such a broad set of features that it really has no equal anywhere in the world.
The platform combines social media, mobile payments, gaming and much more into one platform with features like voice messages, video calls and group chats.
You can even use it to make reservations at local restaurants and book appointments at your local hair salon.
It seamlessly integrates with the parent company Tencent's WeChat Pay, one of the country's top two online payments services (kind of like PayPal, but easier), allowing users to make in-app purchases, shop online and transfer money between friends.
This feature significantly expands the app's functionality and makes it especially useful for brands selling products in China.
WeChat marketing
Brands selling in China have a variety of ways to market and sell their products using WeChat. Here are the top methods:
WeChat official account
Your official WeChat account is where you build followers, connect with your audience and deliver your content. Setting up an account is necessary if you want to take full advantage of WeChat's marketing tools.
WeChat mini-programs
These are sub-apps within the WeChat ecosystem, the most popular being games. You can create your own branded mini-programs based on what you want to accomplish. For example, you can create a gamified contest to promote your brand and/or create an app that lets users purchase your products directly.
HTML 5 Campaigns
These are mini-websites that are very simple in their functionality. They're perfect for quizzes, competitions, voting and games to promote your brand.
Influencer marketing
As with most Chinese social media sites, influencers play a significant role on WeChat. In China, influencers are called Key Opinion Leaders (KOL). You can leverage these influencers' large followings by partnering with them to spread your message.
WeChat paid ads
Like most social media platforms in China, WeChat offers paid advertising options, including banner ads and Moments Ads, which are shown in users' Moments feed (WeChat's Facebook-like feed).
Weibo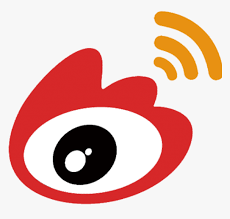 Number of users: 252 million
Biggest age group: Under 30
Weibo is a microblogging platform like Twitter. It allows users to share content, including images, videos and text posts, and it's the go-to platform for staying on top of trends and news.
On Weibo, users can follow celebrities, brands or other users who share content that interests them. Users can also comment on posts or share them with their followers.
It's a younger person's platform, popular with those under 30 and especially those under 22.
Weibo marketing
There are several ways to market your brand and products on Weibo, much of which is facilitated by your official Weibo account. Here's what you need to know to get started:
Weibo official account
An official Weibo account allows you to post and share content and gives you access to marketing tools, analytics and other features.
Content marketing
Posting engaging and share-worthy content on Weibo is the best way to reach consumers seeking the latest trends.
You can also join interest-based communities called 'Super Topics' where you can gain popularity as an authority on topics relevant to your business.
Live streaming
In 2018, Weibo acquired a live-streaming platform called Yizhibo and incorporated the functionality into its app. This feature quickly became a popular way to promote products via influencers (KOL) and was a significant boon for ecommerce.
Ecommerce
If you're selling on Taobao or Tmall, you can now link your store directly to your Weibo account, making it easy for users to buy your products through the app. This is a no-brainer for businesses selling on either of these Chinese social media platforms.
Paid ads
Weibo offers a range of paid advertising options that allow you to laser focus on the specific audience you're targeting. You can deliver sponsored posts, display ads and even search ads within Weibo's internal real-time search engine.
Douyin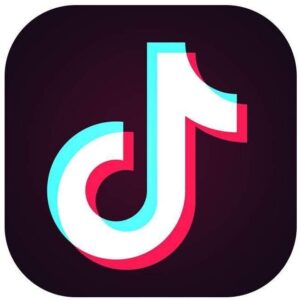 Number of users: 710 million
Biggest age group: Under 30
Douyin is the Chinese TikTok. In fact, TikTok is literally the international version of Douyin, with only slight differences in features.
Launched in 2016, Douyin is a social video app that has more than 200 million users who use it to create short-form videos to share with their friends and other users. Users can also follow each other and see which videos are trending.
The Douyin app allows users to create, edit and share videos with colourful filters, music tracks and text captions. The app also allows users to record themselves or others and add effects.
Douyin marketing
Douyin is one of the best Chinese social media apps for brands to reach Chinese millennials and Gen Z consumers: through influencer marketing, celebrity endorsements and product placement.
Here are some ways to make the most out of Douyin:
Content marketing
Douyin is all about capturing users' attention with funny, unexpected and engaging videos. If you can accomplish this while making your brand relatable to users' everyday lives, you can cut through the noise on Douyin.
Influencer marketing and product placement
Douyin is the perfect platform to leverage Key Opinion Leaders and Key Opinion Consumers by allowing them to showcase your product using their own creative flair.
Ecommerce
Not only can you create your own flagship store on Douyin, but users can also pay for your products using Douyin's new payment service Douyin Pay. Combined with the right Douyin marketing strategies, the sky's the limit!
Paid ads
Like most Chinese social media sites, Douyin offers a range of paid advertising features, including display ads, feed ads and interactive sticker ads, which users can add to their videos.
Xiaohongshu (Little Red Book)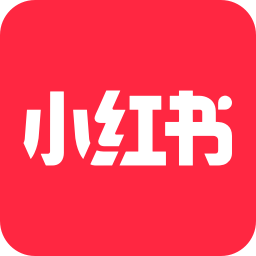 Number of users: 300 million
Biggest age group: Under 30
Xiaohongshu means Little Red Book (LRB) in Chinese. It's basically the Chinese version of Instagram, where you can post pictures and videos and use hashtags to connect with others with similar interests.
It's particularly popular with women, giving the platform a heavy beauty and fashion flair.
That means it's a perfect fit for beauty and fashion brands!
Little Red Book Marketing
Little Red Book has quite a robust set of features offering many marketing and advertising opportunities. Here's how to make the most of this platform:
Little Red Book official account
When you set up an official account on LRB, you have access to all the content, ecommerce and advertising features the site offers.
Ecommerce
Little Red Book has a well-integrated ecommerce platform where you can create your own flagship store and sell products directly to consumers. It even accommodaates cross-border e-commerce (CBEC).
If you sell health, beauty, maternity and lifestyle products, setting up a flagship store is a no-brainer, as it can be cheaper than other ecommerce platforms like Tmall.
Influencer marketing
Unlike other platforms, you hire influencers directly through LRB, so you can put faith in their ability to follow through.
Reviews
Little Red Book places a premium on brand and product reviews, meaning it's crucial to satisfy your audience on this platform. The review functionality also offers an opportunity to boost the status of your products via recommendations.
Paid advertising
Little Red Book offers paid advertising opportunities like banners and pop-ups, but these are limited since the site focuses more on reviews and recommendations.
Youku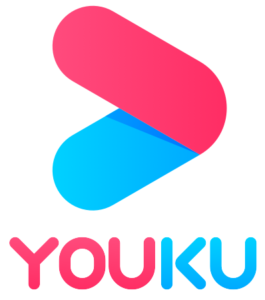 Number of users: 381 million
Biggest age group: 25-34
Youku is the Chinese YouTube. It's a video-streaming site that offers a wide range of content, including TV shows, movies and music videos. The site is free to use, but you can also access paid content.
Youku offers videos from over 10,000 providers, including everyday users plus major studios like Paramount Pictures, Universal Studios, and MGM. Users can watch both Chinese and foreign films and TV shows with English subtitles.
Youku Marketing
Youk is an excellent platform for advertisers to showcase their best digital ads. Here are some ways to advertise on the platform:
Official Youku account
Your official Youku account is where you can host all your best video content and access all of Youku's marketing tools.
Paid ads
Youku has many advertising options, including pre-roll and post-roll video, banner ads, text links and buttons.
Brand loyalty
You can use Youku to establish and build brand loyalty, especially if you regularly upload relevant and helpful content – for example, how-to videos or FAQs about your products.
Influencer marketing
Like YouTube, Youku has its share of KOLs who can promote your products to their large followings.
Conclusion
China's social media market is developing rapidly, and it continues to grow even more significant as time goes on.
If you want to get ahead of the competition and get your product in front of hundreds of millions of potential consumers, you'll need an effective marketing strategy that takes this massive market into account.
Hopefully our list of the top Chinese social media platforms has provided some excellent ideas for how to do just that.