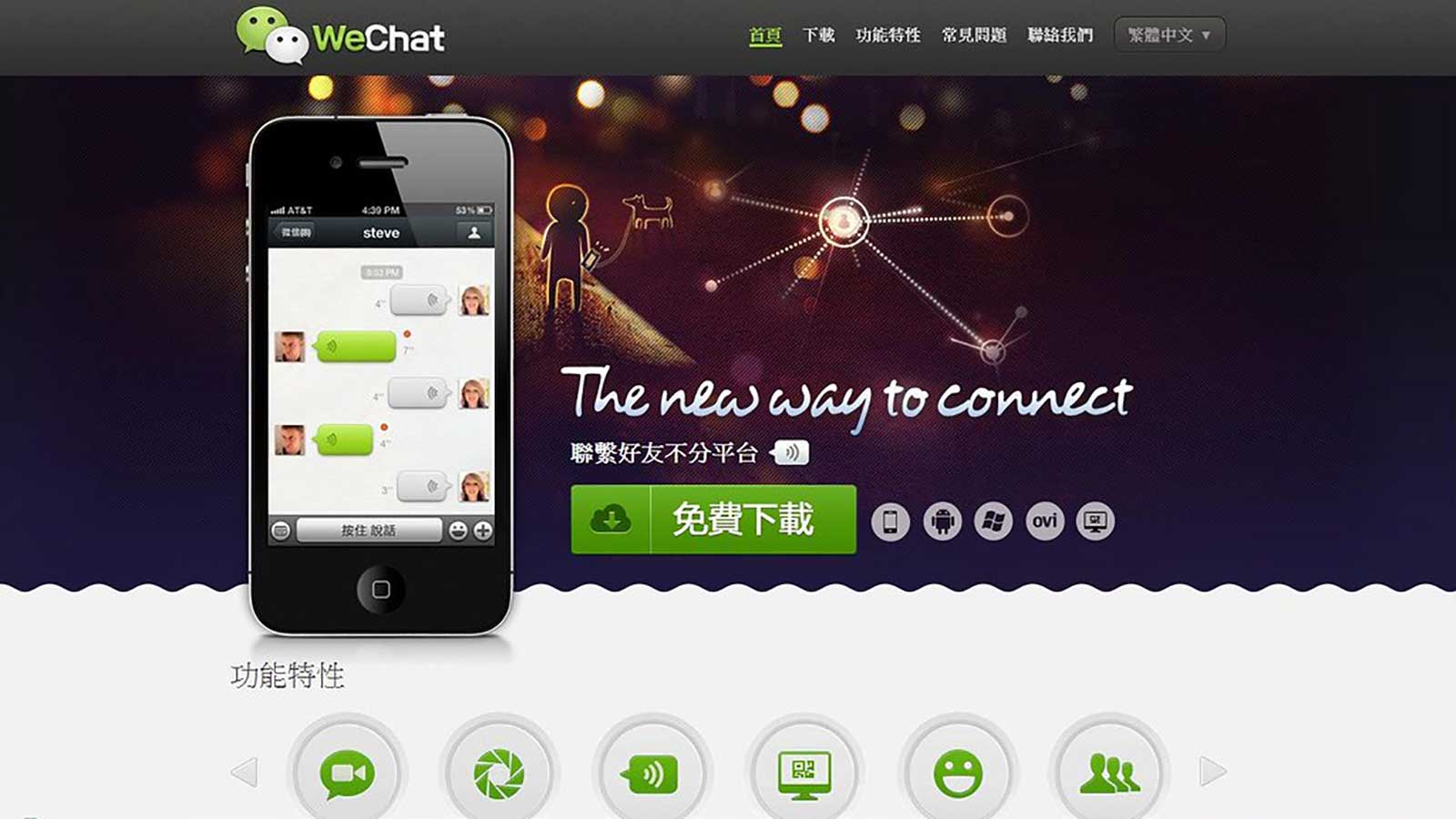 Reach more customers with WeChat marketing
WeChat Marketing Solutions
WeChat verified business account
We'll create your official WeChat account, verify your account and help manage the day-to-day account administration.                                
WeChat H5 mini-apps
We'll design in-app mini-programs to be highly engaging and shareable, with interactive elements and video.
WeChat store
A well-optimised store is critical to your success on WeChat. We'll register your store, design your storefront, manage its functionality and handle customer service.
Customer Relationship Management
We can help you improve communication with your customers and subscribers through a strategically designed menu and a wisely executed and sophisticated CRM process.
WeChat Paid Advertising
We'll expand your reach by creating engaging WeChat Moments and banner ads and then expertly targeting an audience that is receptive to your offers.
WeChat marketing
Our team of marketing experts in China know how to generate buzz through content marketing, branding, WeChat group marketing, influencer outreach (KOL and KOC) and loyalty programs.
Why choose Roolife Group as your WeChat marketing agency?
WeChat is not just a social networking platform, it's an ever-growing ecosystem offering a wide range of services to its users, and hosting a wide variety of third-party integrations. 
Because WeChat touches nearly every aspect of users' lives, you need someone on your team who not only knows the platform inside and out, but who also possesses a deep knowledge of Chinese culture, consumer preferences, digital trends and audience engagement.
Perth-based Roolife Group has dedicated personnel on the ground in China, giving us a unique perspective on Chinese culture. This in turn allows us to help build your brand's reputation, establish your company as a trustworthy entity and increase sales on WeChat.
Tips for succeeding on WeChat
Our WeChat Examples and Case Studies
We've helped many brands drive brand awareness, successfully engage customers and increase ROI using  WeChat.
Check out some of our WeChat marketing campaigns below.
---
---
Are you ready to unlock a world of potential?
'New Market Ready' Consultation
Ready to expand into new markets and want to understand the potential for your business? Contact us to organise a 'New Market Ready' consultation. Pre-qualify using RLG's 'New Market Ready' survey to be completed prior.